Smart four-year-old Big Hearted took a step closer to a shot at the Group 1 Singapore Gold Cup (2000m) following his rousing win in the $70,000 Better Life 2013 Stakes Class 3 race over 1800m on Saturday.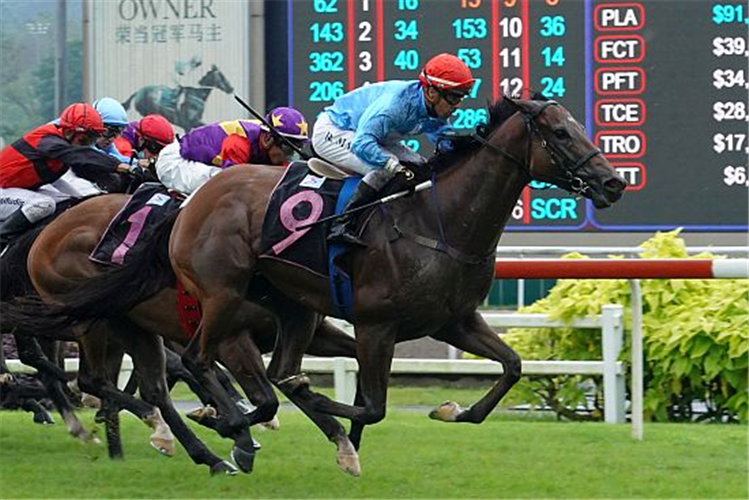 The son of Hallowed Crown just came off a meritorious campaign in the Singapore Three-Year-Old Challenge, where, just like his peers, he could only watch from afar behind the untouchable Inferno. He ran closing fourths in both Legs, the Group 2 Singapore Classic (1400m) and the Group 1 Singapore Guineas (1600m)
Having always predicted a future as a stayer for the Falcon Racing No 7 Stable-owned galloper, trainer Michael Clements duly put him through his first test beyond the mile on Saturday.
Regarded as the leading chance among Clements' big team of five runners, Big Hearted ($15) didn't disappoint.
The current log leader on the Singapore trainers' premiership went in with a simple battle plan that paid dividends.
He had two of his runners namely Implement (Ryan Munger) and On Line  (Vlad Duric) dictating terms upfront while the remaining backmarking trio would have the last crack in the straight. Vittoria Perfetta (Saifudin Ismail) enjoyed a sweet run in midfield while Big Hearted (Ruan Maia) along with stablemate So Hi Class (Benny Woodworth) dropped into more rearward spots.
In the home straight, Implement and On Line stuck on manfully, but Big Hearted rattled home with a withering run inside the last 150m to take the top prize.
Lee Freedman's Ocean Crossing (A'Isisuhairi Kasim) tried to steal the thunder from Clements' five-pronged attack when he burst through the pack at the 300m, but Big Hearted had his measure by three parts of a length.
A bit luckless in the run home, Vittoria Perfetta was gallant in defeat in third place another half-length away. On Line and Implement queued up for the next berths while So Hi Class ran seventh. The winning time was 1min 48.72secs for the 1800m on the Long Course on a yielding track.
"I've always rated Big Hearted highly, and today, things went his way," said Clements, who, interestingly, was at his first winning pairing with Maia, even if both have been prolific winners all year.
"He needs to get back and needs a patient ride. Ruan delivered, it was a good win.
"He may get into the Gold Cup with a light weight. The 2000m should not be a problem as we always wanted to get him up over these distances.
"It's also good to know he can tick the wet track box as well as it often rains around Gold Cup time (November 21). Usually, it's the European horses like So Hi Class and Implement who like the wet tracks, but they had no luck today.
"So Hi Class, like Vittoria Perfetta, didn't have a clear passage. They were held up in the straight.
"Implement had to do too much work on the outside from the wide barrier, but all my horses ran great."
With that fifth win in 11 starts, Big Hearted has taken his stakes earnings past the $250,000 mark for his Thai owners.