The Australian thoroughbred industry is being challenged by outside forces, but Olly Tait has unwavering faith in its robust nature and this week's Inglis Australian Easter Yearling Sale results further fuelled his optimism.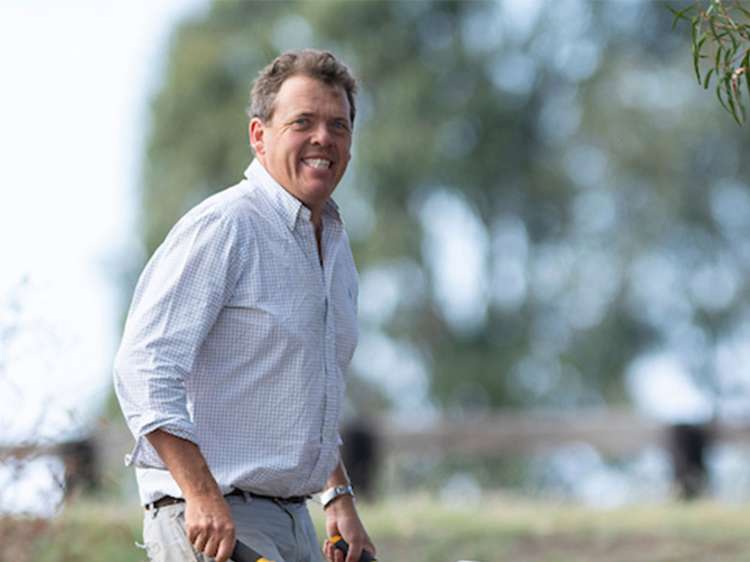 Owner-operator of Twin Hills Stud at Cootamundra with wife Amber, Tait was buoyed by the outcome of the virtual Easter Sale and said it showed the positive, longer-term outlook of the participants.
"I thought they were fabulous results for the industry in Australia and a great advertisement. Everyone is facing tough times, but the results indicate people realise that this moment will pass and racing in Australia will still be strong.
"Racing horses in Australia will still be better than it will be anywhere else in the world and our industry will remain vibrant after the COVID-19 crisis is passed.
"I think the sale results reflected that. We weren't selling horses at the sale so we were very much a third party observer. Inglis did an amazing job in recreating an atmosphere of what we know as a normal thoroughbred auction.
"I think that was a tremendous thing – well done to Inglis and well done to the vendors that sold their horses well."
"I think that was a tremendous thing – well done to Inglis and well done to the vendors that sold their horses well." – Olly Tait.
Tait will stand four stallions at Twin Hills in 2020 and while the level of business may not be comparable to recent years, he is nevertheless in an optimistic mood.
"I think the general economic conditions aren't going to be as they were last year so that is going to play a part in people's decision-making," he said.
"But again, I'll come back to what I said before, we have an incredibly robust and vibrant industry and that is going to remain.
"While yes, the global economy is taking a hit over what is happening and we are not going to be immune to that, mares have to be bred and people have invested in their mares and they will continue to invest in service fees.
"It won't necessarily be what it was, last year or the year before, but life will move on."
"It won't necessarily be what it was, last year or the year before, but life will move on." – Olly Tait.
The latest addition to the Twin Hills roster is the G1 Rosehill Guineas and G1 Golden Rose S. winner Hallowed Crown, the highest-rated male descendant of Street Cry (Ire) in Australia.
"He's a great stallion for us to get. He's only got first crop 3-year-olds so the sky's the limit hopefully, but we'll see," Tait said.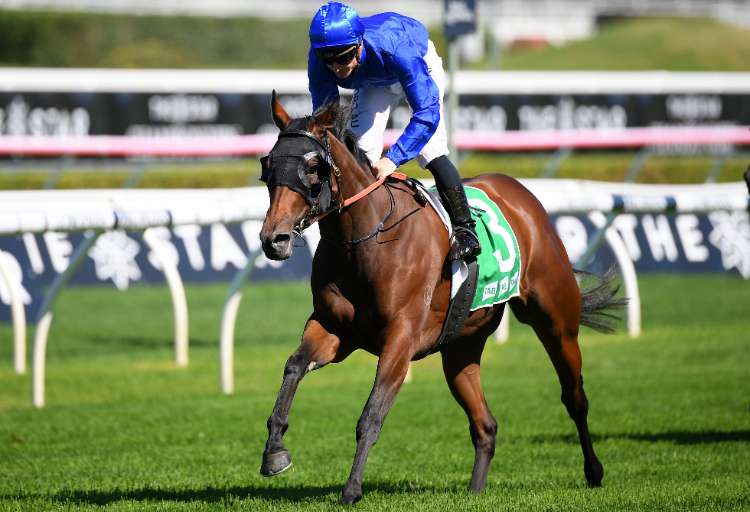 Hallowed Crown, who began his stud career at Darley, received a boost last weekend when his daughter Colette completed a hat-trick of wins when she claimed the G3 Adrian Knox S. to earn favouritism for Saturday's G1 The Star Australian Oaks.
"If he could get a first crop Group 1 winner it would be an amazing result. It is very competitive race and Colette is obviously a talented filly," Tait said.
"She is running against Group 1 winners this weekend, which she didn't have to last weekend so it will be a more difficult task, but she is certainly in with a great chance.
Gallery: Twin Hills Stud stallions
First out of blocks
Just days prior to the James Cummings-trained Colette winning the Adrian Knox, Twin Hills was the first stud in Australia to announce its 2020 service fees.
"We had made our decision and there wasn't anything that was going to happen at the Easter Sale that was going to change it. I felt it was the right time to announce them," Tait said.
"I'm glad that I did and got our message out there before everyone else did and hopefully that will hold us in good stead."
Newcomer Hallowed Crown will stand at $11,000 incl GST alongside Group 1 producer Smart Missile ($22,000 incl GST), Denman ($8800 incl GST) and Odyssey Moon ($6600 incl GST).
Our stallion fees for 2020…

Smart Missile – $22,000
Hallowed Crown – $11,000
Denman – $8,800
Odyssey Moon – $6,600
(Inclusive of GST)

We are going through extraordinary times. However, foals will be born this Spring and the cycle of breeding thoroughbreds will begin again.
Article courtesy of TDN Australia.